As our client, you will have a team of highly qualified professionals working for you to provide you with the best coverage for you, your family, or your business.  Building a long-lasting relationship with our clients is our number one priority.
Charlie Dickerson
Co-owner
Office: (919) 294-6613
A Durham native, Charlie graduated from Northern Durham High School where he played sports and was on the 1993 State Championship Football team. After graduation, Charlie earned a degree in business with a concentration in finance from North Carolina State University in Raleigh.
An entrepreneur at a very young age, Charlie founded and managed a landscaping company throughout high school and college to pay for his education. In 2001, he was filling up mowers for his landscaping business at a local gas station and met the Farm Bureau Insurance manager who offered him a job in the Durham office.
After seven years with Farm Bureau, Charlie joined partner Tim in opening The Insurance Pros. As co-owner of an independent insurance agency, Charlie can determine the best products and coverage for each customer's unique circumstances and lifestyles. Charlie takes the time to develop personal relationships with his clients and assists them in choosing the best insurance carriers to meet their needs.
When he isn't helping his family of clients, Charlie enjoys spending time at the lake, snow skiing and being outdoors with his own family. A member of the Rougemont Ruritan Club, Charlie lives in Rougemont with his wife Cheryl, their daughter Katelyn, and sons Peyton and Carson.
Tim Foster
Co-owner
Office: (919) 294-6613
Tim grew up in Rocky Mount and graduated from Rocky Mount Academy where he played high school soccer, basketball and baseball. He moved to Greenville where he earned a degree in construction management from East Carolina University.
During college, Tim worked for Southeastern Freight Lines and took a management position in Florida with the company upon graduation. After spending some time there, Tim decided upon a career change and moved to Durham to pursue a job with Farm Bureau Insurance and to be closer to home.
Eight years later, Tim co-founded The Insurance Pros in order to truly be able to serve his clients' needs through the choice of multiple insurance carriers. He's committed to providing the highest quality, most suitable insurance services at the best possible rates to each of his customers.
Tim has been married to wife Danielle for 24 years, and they have 3 children. They have Two daughters, Carrington age 11, Reagan age 9, and their son, Logan age 6. Tim enjoys spending time on the boat with his family, water sports, and travel.
Anna Herron
Agent
Anna grew up in Burlington, NC and graduated from Western Alamance High School in 2007. She played softball in high school and was named all county her senior year. After graduating from high school, Anna attended Alamance Community College and majored in business administration.
She started her insurance career with Farm Bureau Insurance after graduation and worked there for four years. Anna joined the Insurance Pros in August 2016 as an associate agent and enjoys working with clients to help determine the best coverage available for their individual insurance needs.
In her spare time, Anna enjoys making crafts and spending time with family and friends.
Tiffany Henrikson
Agent
Tiffany grew up in Mission Viejo, CA and graduated from California State University San Marcos. There she earned her Bachelor's degree in Liberal Studies. After graduation, Tiffany & her husband moved to Raleigh, NC where they lived for 13 years. Tiffany was a first-grade teacher in the Wake County Public School System until she left teaching to raise her children. While at home with her children, she taught part time in a local church preschool program. She moved to Bahama in June 2017, where she currently resides with her husband Todd, their sons Hayden and Sutton, daughter Tatum and dog Milo. Tiffany is a member of Mt. Sylvan United Methodist church. In her spare time, Tiffany enjoys spending time with her family, photography, reading, swimming, and playing on an all-girls kickball team. Tiffany Joined The Insurance Pros in August 2018.
Sam Cook
Agent
Phitsamay "Sam" Cook grew up in Winston-Salem, North Carolina and graduated from RJ Reynolds High School. She attended college at Appalachian State University and obtained a degree in Communications with a concentration in marketing.
Sam has been an insurance agent since 2006 where she has worked as an independent agent. Prior to the insurance industry, Sam enjoyed a successful career in Banking. She enjoys being supportive in her surrounding community and developing long lasting relationships with her clients. She helps her clients and their families protect their assets by providing insurance options and sound advice to their overall financial outlook.
Sam and her husband live in Raleigh with two children, Myles and Ellie. When Sam is not helping her clients, she enjoys spending time in the outdoors with her family. She enjoys hiking, kayaking, biking and camping. She and her family enjoy live music, theatre and traveling.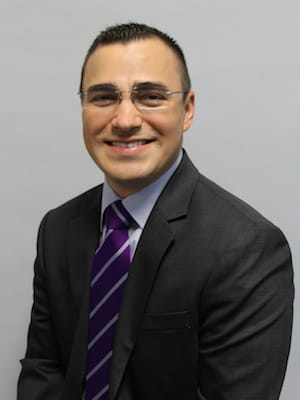 Wilmer Reyes
Agent
Wilmer Reyes grew up in Seaside, California and at the age of 14, moved to Rockville Maryland where he lived from 1998 to 2006. After graduating from Rockville High School in Maryland, he attended Montgomery College majoring in Business Administration. He has been an insurance agent since 2014 and worked as a captive agent with another carrier before becoming an independent agency owner. Prior to insurance, Wilmer worked as a manager with Whole Foods and enjoyed working with the public, providing the highest level of service that he now provides to his insurance customers. Wilmer prides himself on building lasting relationships with his clients and making a difference in their lives.
Wilmer has been married to his wife Veronica for 15 years and has two beautiful girls, Camila 6 and Julissa 4. In his free time, Wilmer enjoys spending time with his family, volunteering at his church, and traveling.
Susan Carter
Agent
A Durham native, Susan has been in the insurance industry since 2003. She is licensed in property and casualty, life, and Medicare supplement. Before joining The Insurance Pros, she was an agent with Nationwide Insurance for sixteen years. Susan gets great satisfaction from helping her customers review their insurance and provide the best coverage for their insurance needs. When Susan is not in the office, she enjoys spending time her family, fur babies, gardening, and crafting.
Carmon Ellis
Carmon graduated from Orange High School in Hillsborough, North Carolina and entered the insurance industry soon after. She has twenty-seven years of experience working in multiple roles throughout her career including customer service representative, producer, and most recently commercial and personal lines underwriter. Carmon was a respected member of the team at Diversified Insurance Solutions for twenty-one years where she gained invaluable experience and knowledge to better help protect her client's assets. She strives every day to provide the best customer service experience and truly enjoys helping new customers with all their insurance needs. Carmon joined the Insurance Pros team in April 2021. Carmon has been happily married to her husband, James for twenty-six years and has raised two amazing young men. She moved to Bahama in 2007 and enjoys residing in this rural community. In her free time, Carmon enjoys spending time outdoors fishing, hiking, and riding ATVs with her friends and family.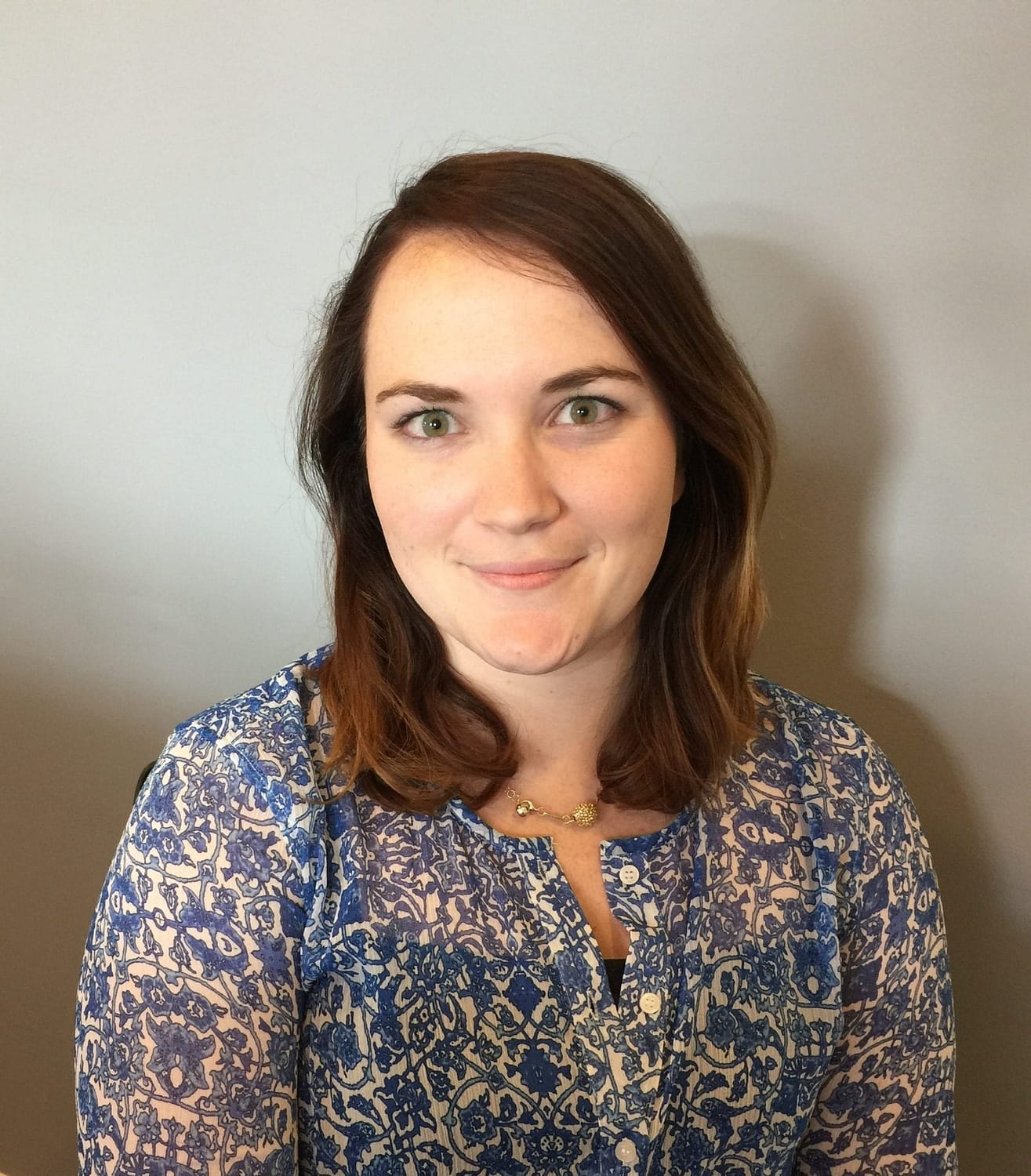 Elisabeth Maier
Elisabeth grew up in Clayton, NC and graduated from North Carolina State University with a bachelor's degree in social work. She started her career with Insurance Pros after graduation in 2014 as an associate agent and enjoys working with clients to help determine the best coverage available for their individual insurance needs. She is currently helping our commercial clients with processing their annual renewals and reviewing coverage. Elisabeth is married to Sam and enjoys traveling and spending time with friends and family.